Dog-friendly hotel located within walking distance of Hakodate Bay Area.
Hakodate Ropeway, Kanamori Red Brick Warehouse, and other sightseeing spots are within walking distance.
We welcome guests from all over the world as our "precious friends"
and will help you have a wonderful trip with your family, friends, or loved ones.
We hope you have a wonderful time at Grand Palette Hakodate.
DELUXE TWIN
33㎡ / Capacity: 4 persons
Two queen beds (160 cm wide)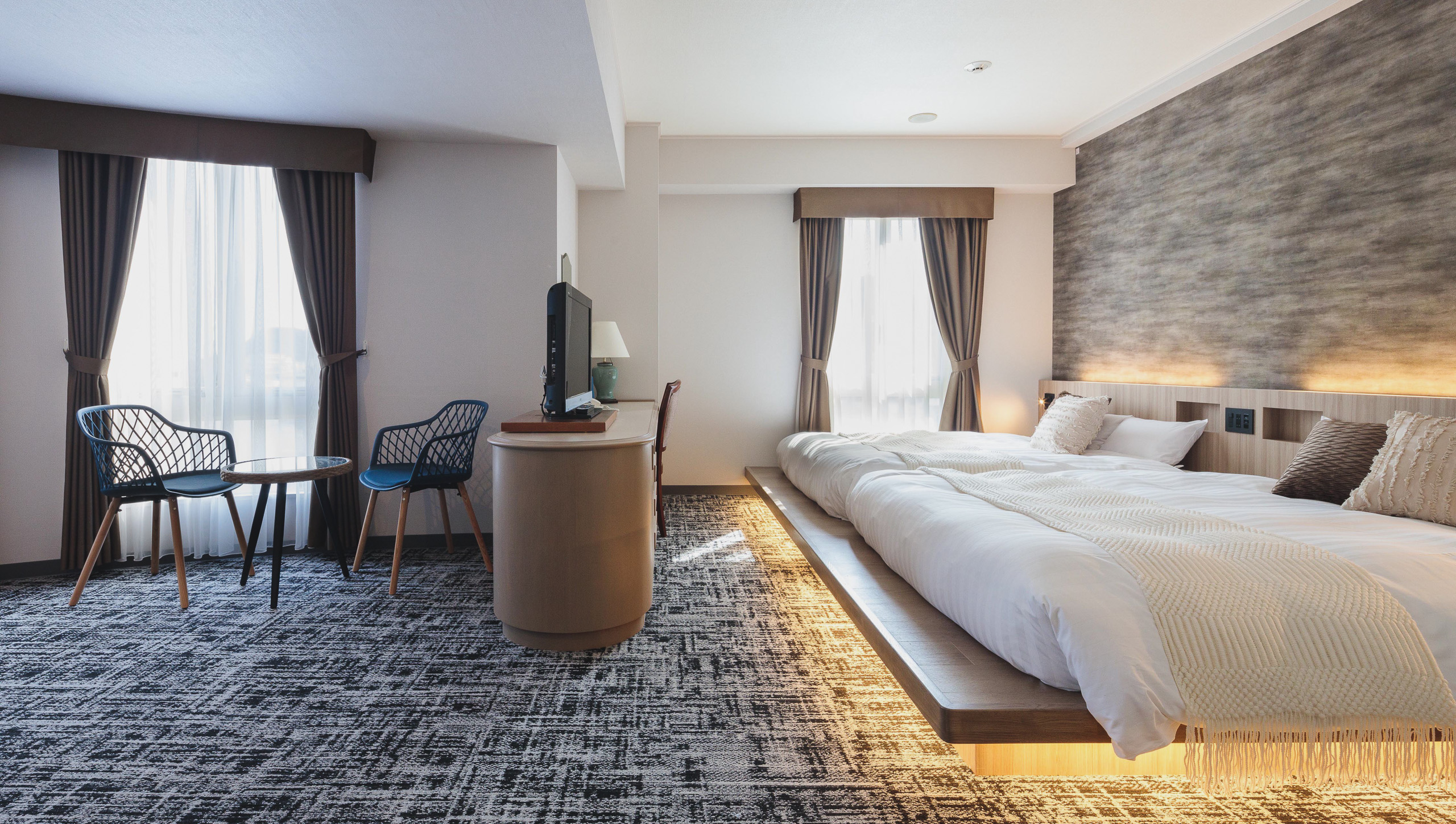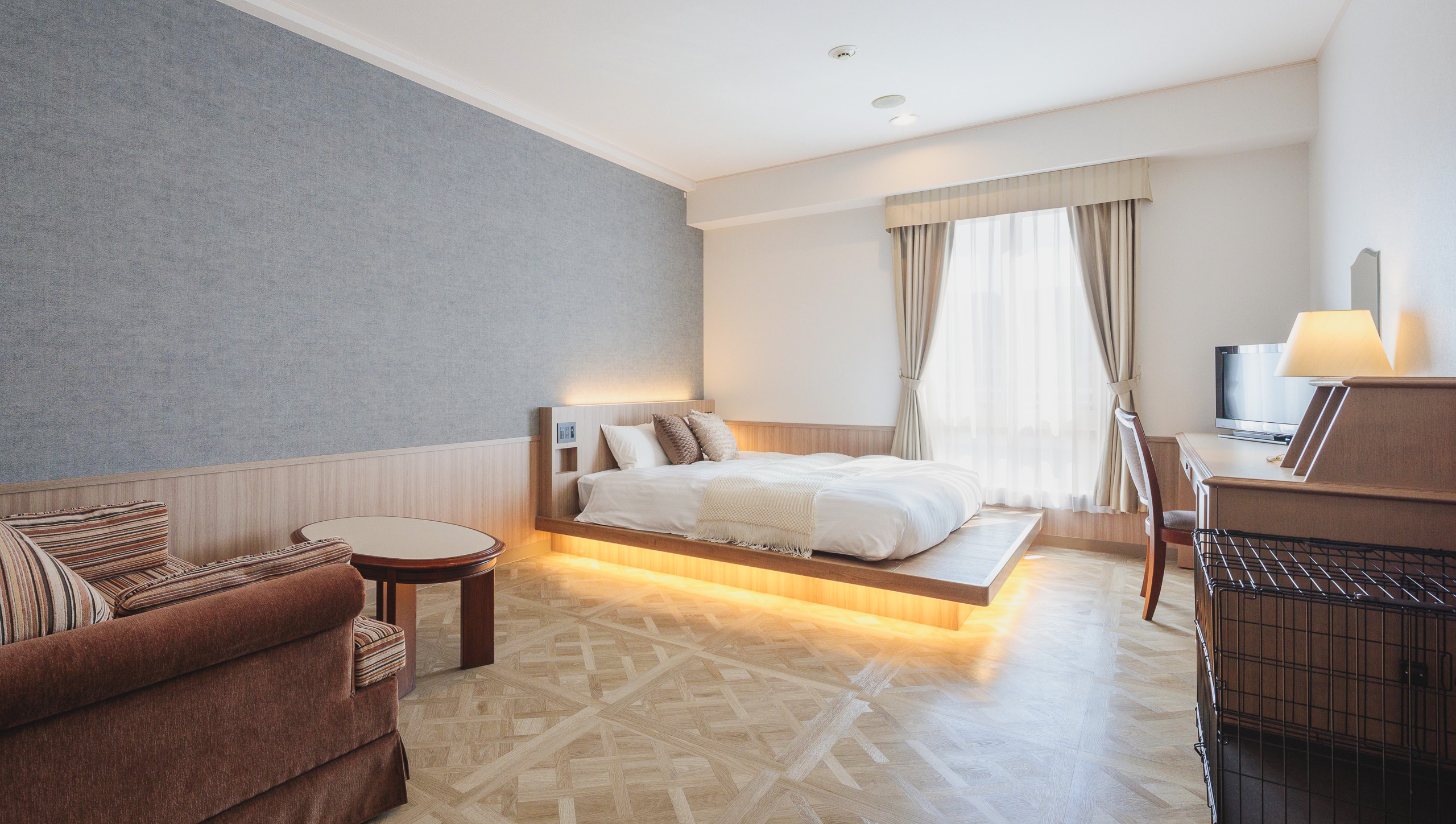 DOG FRIENDLY DOUBLE
23㎡ / Capacity: 2 persons
One queen bed (160 cm wide)
Accommodates up to a medium-sized dog
DOG FRIENDLY DELUXE TWIN
33㎡ / Capacity: 4 persons
Two queen beds (160cm wide)
Accommodates up to a medium-sized dog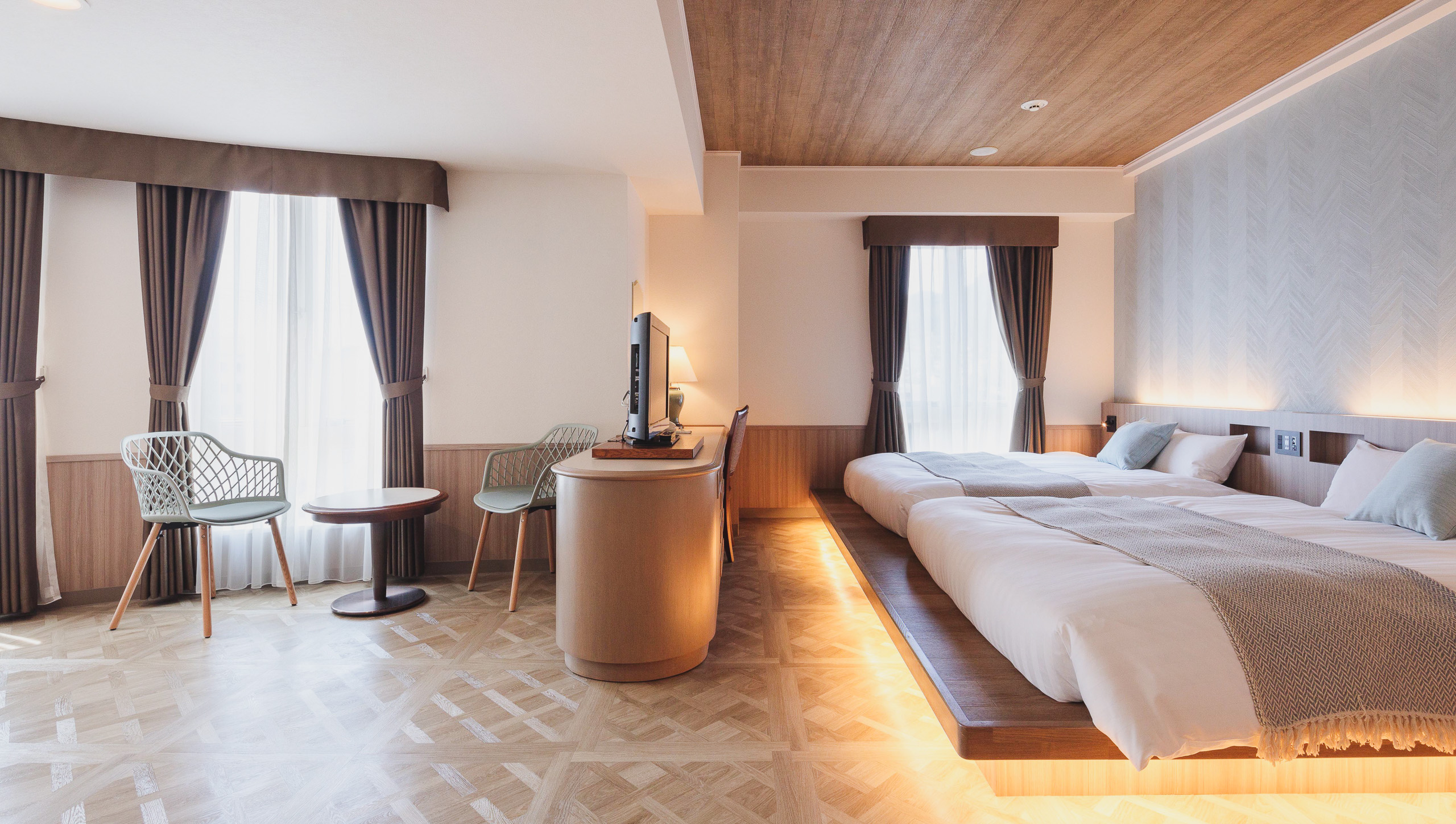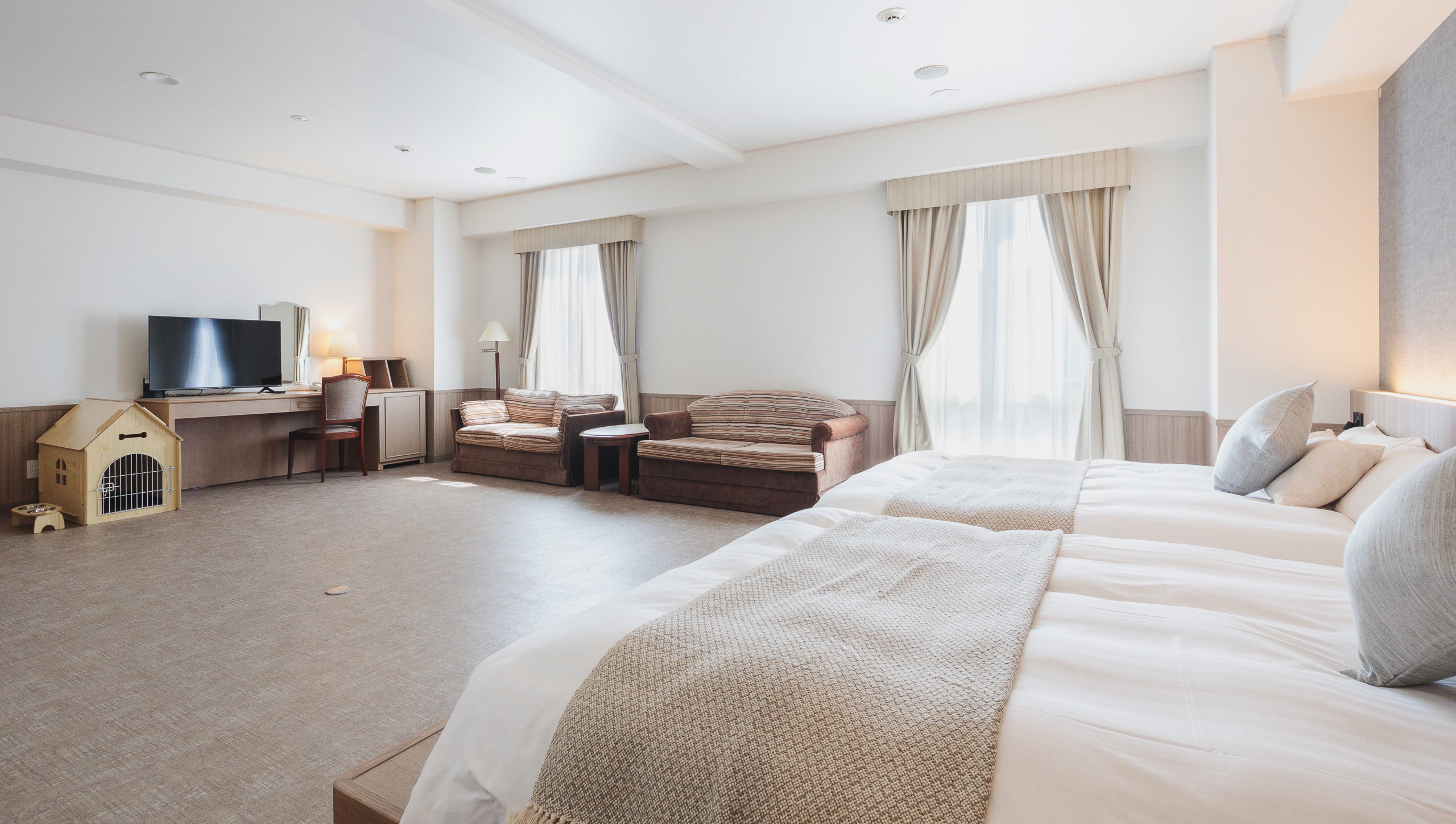 DOG FRIENDLY SUITE3
48㎡ / Capacity: 4 persons
Two queen beds (160cm wide)
Accommodates up to a medium-sized dog
GRAN SUITE1
78㎡ / Capacity: 6 persons
1 queen bed (160cm wide)
1 bunk bed (width 120cm/100cm)
1 bunk bed (width 100cm/width 100cm)
Separate bath, toilet, and sink
Kitchen, large refrigerator, and washing machine included
Barrel sauna and deck
Up to large dogs are allowed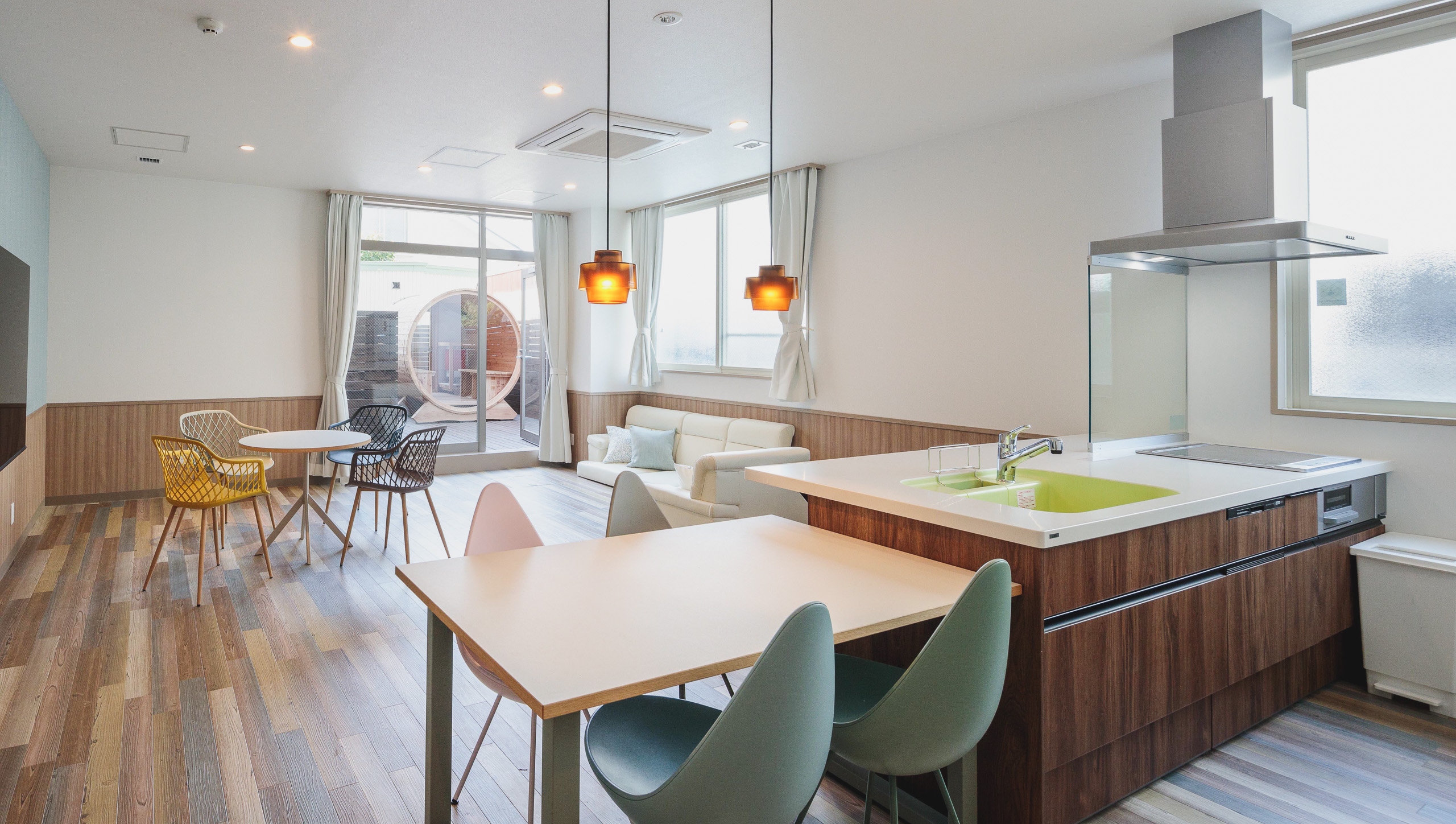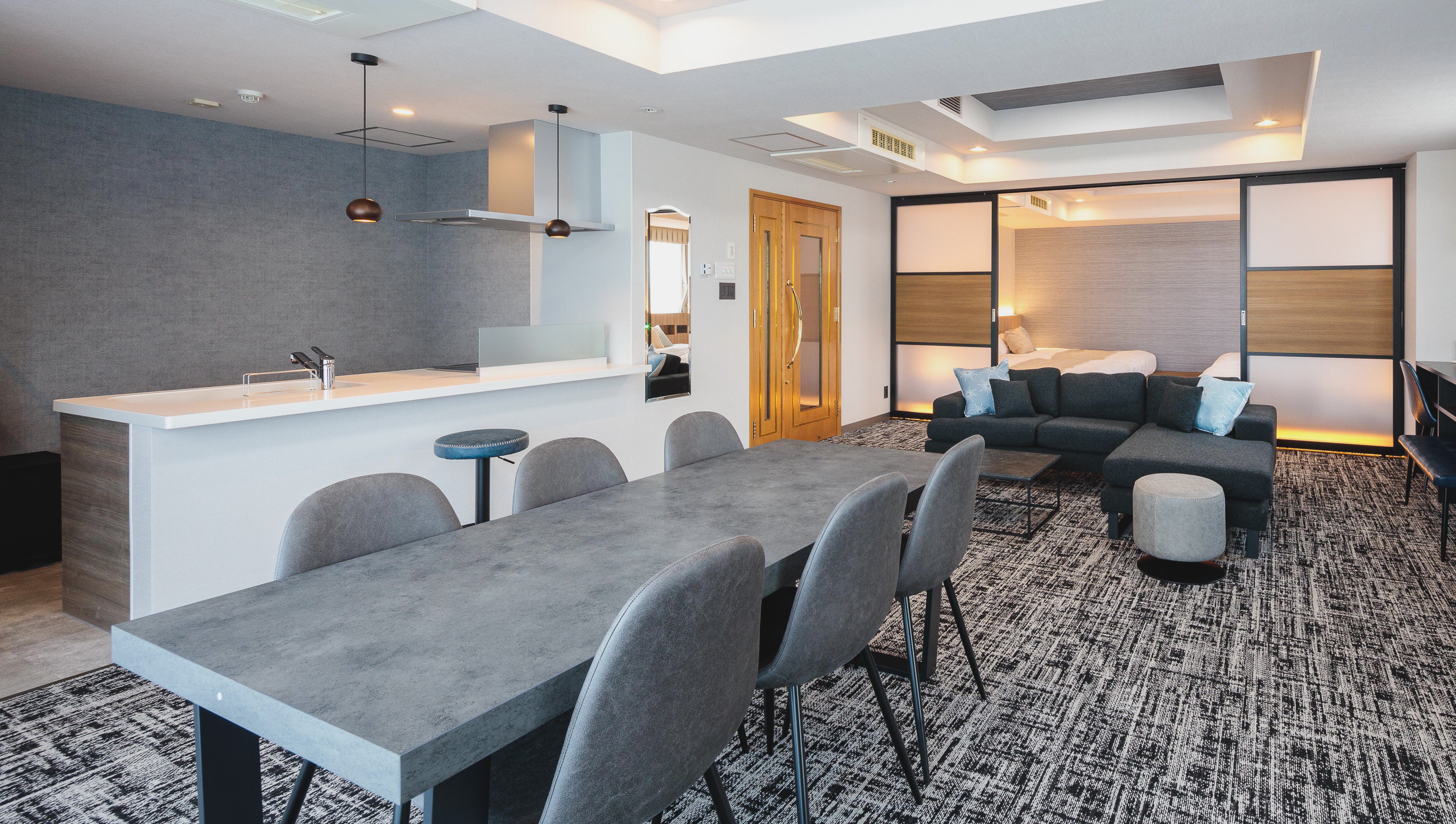 GRAN SUITE6
76㎡ / Capacity: 8 persons
4 queen beds (160cm wide)
Separate bath, toilet, and sink, kitchen, and large refrigerator
FAMILY SUITE
42㎡ / Capacity: 6 persons
2 double beds (140cm wide)
1 bunk bed (width 120cm/width 100cm)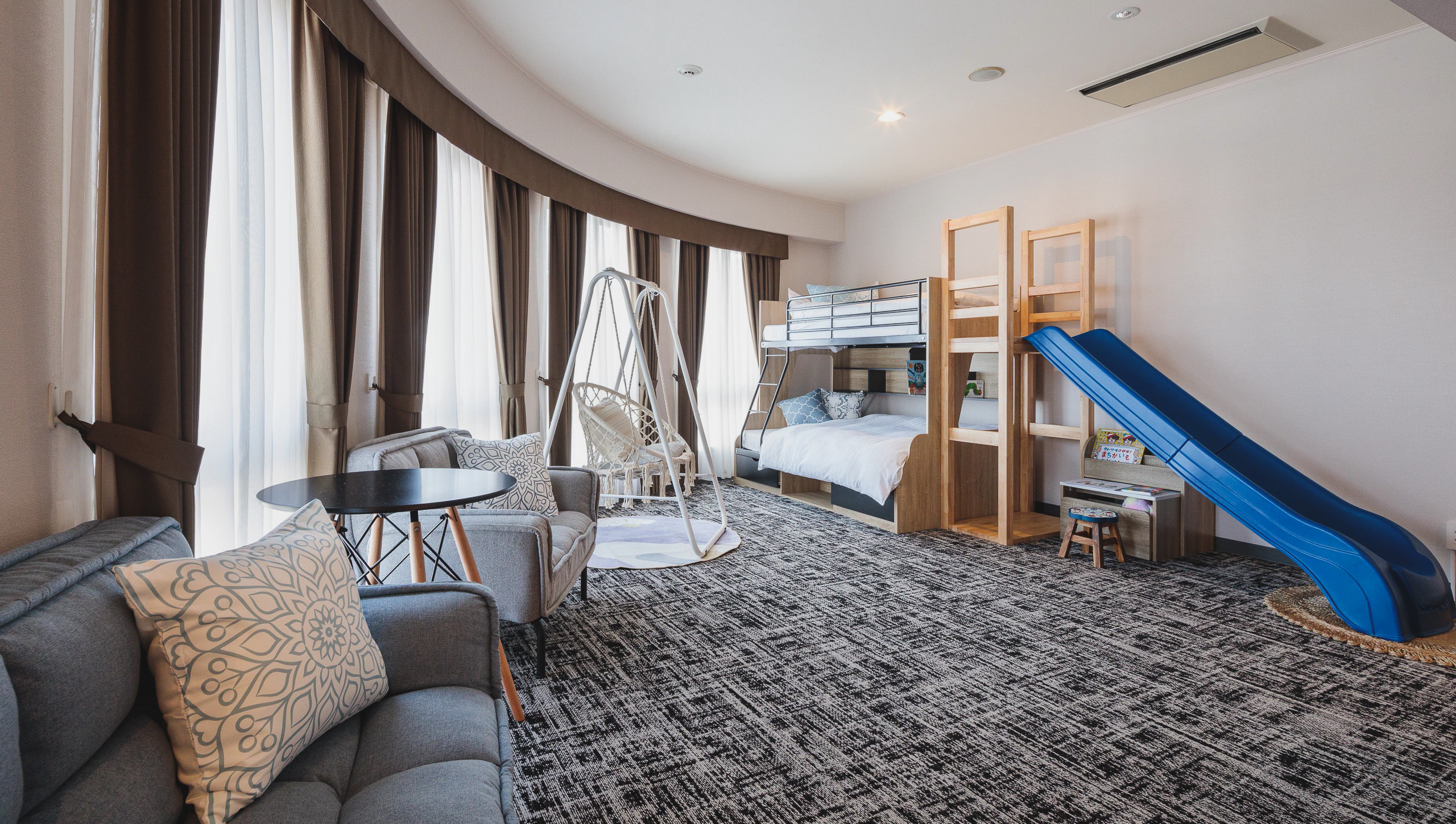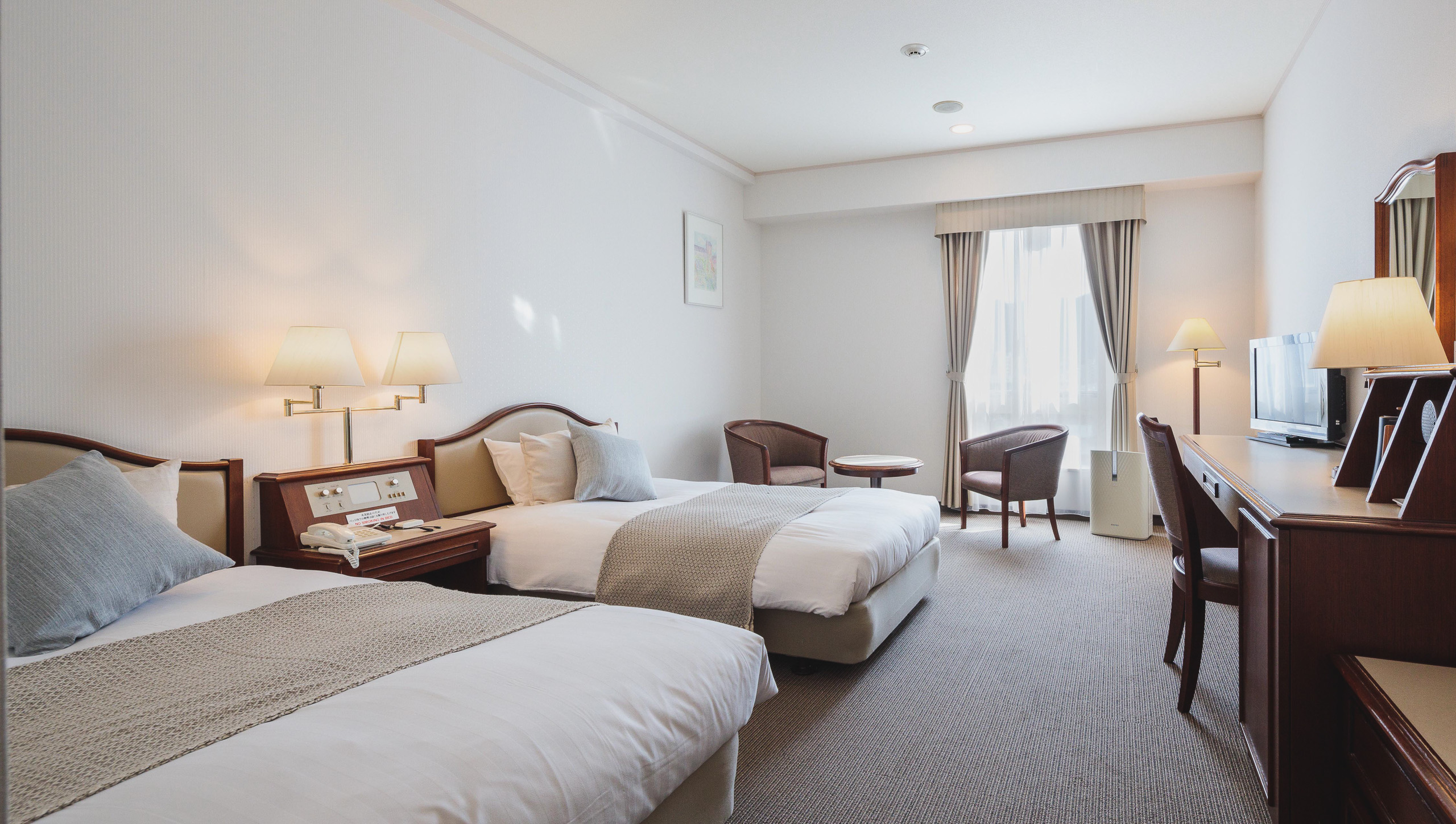 STANDARD TWIN
21㎡ / Capacity: 2 persons
Two single beds (110 cm wide)
STANDARD DOUBLE
15㎡ / Capacity: 2 persons
1 double bed (140 cm wide)